"The listing of links by Underground Notes does not necessarily
constitute an endorsement of any particular site. We hope you
have fun looking around and find some great information."
A Prayer for Deliverance:
Dear God; please deliver us from our present wicked ruler who was mentored for ten years by the Communist organizer, Frank Marshal Davis,
and who at one time was known as Barry Soetoro, when he attended a Muslim school in Indonesia. On a daily basis, he makes arrogant prideful untrue representations, speaks falsely, and willfully misrepresents and misleads the nation in violation of the ninth commandment. And we also beseech thee to protect us from the Hilda Beast crime family syndicate. O Lord, Give us a ruler who can say: "O how I love your law! it is my meditation all the day." (Psalms 119:97) O Lord, please bring us deliverance from corrupt politicians and the lying media who allow this public wickedness to continue.



"The ultimate test of a moral society is the kind of world that it leaves to its children." - Dietrich Bonhoeffer



"Agnosticism is epistemologically self-contradictory on its own assumptions because its claim to make no assertion about ultimate reality rests upon a most comprehensive assertion about ultimate reality." - Cornelius Van Til


"Paper currency is poverty, it is the ghost of money, not money itself." Thomas Jefferson




Trade your dollars for gold now for a more secure life and future! Learn more!

"That government is best which governs least,
the people are entitled to a government that stays within the confines of the Constitution, the Constitution was written to keep the government off the people's backs." - Judge Andrew Napolitano


"If Christianity goes, the whole of our culture goes. Then you must start painfully again, and you cannot put on a new culture ready-made. You must wait for the grass to grow to feed the sheep to give the wool out of which your new coat will be made. You must pass through many centuries of barbarism. We should not live to see the new culture, nor would our great-great-great-grandchildren: and if we did, not one of us would be happy in it." - T. S. Eliot

"The existence of the Bible, as a book for the people, is the greatest benefit which the human race has ever experienced. Every attempt to belittle it is a crime against humanity."

-

Immanuel Kant

"It is impossible to enslave, mentally or socially, a bible-reading people. The principles of the bible are the groundwork of human freedom." - Horace Greeley


"The moral absolutes rest upon God's character. The moral commands He has given to men are an expression of His character. Men as created in His image are to live by choice on the basis of what God is. The standards of morality are determined by what conforms to His character, while those things which do not conform are immoral." - Francis A. Schaeffer


"There is not a square inch in the whole domain of our human existence over which Christ, who is Sovereign over all, does not cry, "Mine!" - Abraham Kuyper

"Voting is not an act of political freedom. It is an act of political conformity. Those who refuse to vote are not expressing silence. They are screaming in the politician's ear: 'You do not represent me. This is not a process in which my voice matters. I do not believe you.'" - Wendy McElroy

"Not Yours To Give" by Col. David Crockett

Frédéric Bastiat "The Law"


No Treason The Constitution of No Authority by Lysander Spooner


Vindiciae contra Tyrannos: A Defence of Liberty against Tyrants
Or of the lawful power of the prince over the people and of the people over the prince.

Our Enemy, The State by Albert J. Nock

Does God Exist? The Great Debate and More!

Alternative Health sites


What about the medical use of marijuana? Is it legitimate?
Be safe and hidden online!
Where are the government idolaters going?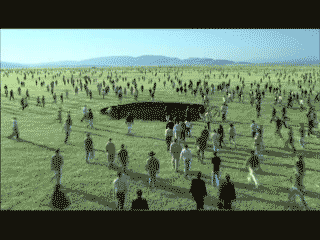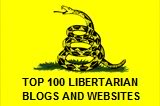 Safe Nuclear Energy! The Time has come!
Free Content by Fresh Content.net